African American History Month
Countess Harris, Co-Editor
February 13, 2019
Filed under Archived
Hang on for a minute...we're trying to find some more stories you might like.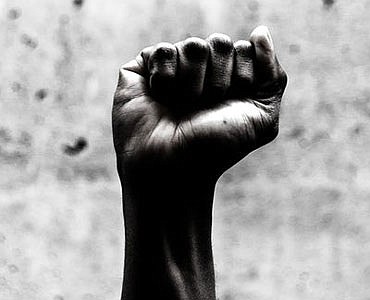 African American History Month was created in the United States, when historian Carter G. Woodson, believed that the story of African American culture could not be denied of its truth. His hopes to raise awareness of how African Americans contributed to civilization came about when he and the Association for the Study of Negro Life and History, announced Negro History Week in 1925. This week was chosen because it coincided with  Abraham Lincoln's' birthday on February 12 and of Frederick Douglass on February 14, both dates have been celebrated by black communities together since the late 19th century.
This celebration was to encourage the teaching of American blacks in our nation's public schools. The first Negro History Week was met with a response, and  the cooperation of the Departments of Education in the states of North Carolina, Delaware, and West Virginia along with the city school administrations of Baltimore and Washington, D.C. Aside from universal acceptance, the event was regarded by Woodson as "one of the most fortunate steps ever taken by the Association", and plans for a repeat of the event on an annually.
During the launch of Negro History Week, "Woodson contended that the teaching of African Americans history was essential to ensure the physical and intellectual survival of the race within broader society. If a race has no history, it has no worthwhile tradition, it becomes a negligible factor in the thought of the world, and it stands in danger of being exterminated."
After Woodson's death in 1950, Negro History Week became a traditional part of African American life. This event brought more Americans to come together and appreciate the celebration.
In the 1960's during the Black Awakening  and the civil rights movement, African Americans expanded their thoughts of the importance of black history. The celebration was extended to a month in 1976. According to Daryl Michael Scott's essay for the Association for the Study of African American Life and History, "President Gerald R. Ford urged Americans to seize the opportunity to honor the too-often neglected accomplishments of black Americans in every area of endeavor throughout our history." Fifty years later the first celebration of Negro History Week, the association held the first extension of African American History Month. Our entire nation had come to recognize the importance of Black history.
During African American History Month remember historians like W. E. B. Du Bios, Rosa Parks, Harriet Tubman and many more. The Library of Congress post all of the events that go on during this celebration. On February 12th, there will be a Panel Discussion hosted by author/playwright, Tananarive Due, novelist N.K. Jemisin, and poet Airea D. Matthews. They will discuss the origins and extensions of Afrofuturism in a conversation moderated by Sheree Renée Thomas. The James Madison building will be hosting events all month long. To read more about these events or to buy tickets you can visit https://www.loc.gov/item/event-394466/black-pearl-sings/2019-02-13/ or https://www.africanamericanhistorymonth.gov/ .